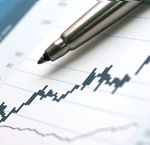 If you are a high net worth individual and interested in earning a 10% to 15% return on your investment then this opportunity is for you. We ask that you be open to investing across the United States and that you have at least $100,000 to invest.
Jerry Remien founded Mortgage Buyers Inc. in 1991 and has been in the business for over 25 years. He will educate and explain the risks associated with the investment opportunity. The return received is measured by the risk the investor is willing to absorb. The higher the risk the higher the return. It is a nice alternative to the stock market and is always collateralized by real estate. It is recommended that an individual investor purchase many notes with their investment capital. This further diversifies the risk and creates a balanced portfolio over time.
If you are interested please fill out the form below or call toll free 800 949 0888.
---